Australian Embassy in Athens on Facebook

Australian Ambassador to Greece on Twitter
Welcome to the website of the Australian Embassy in Greece. Here you will find information on how to contact us, advice on the range of consular services available to Australian citizens, and information on visa and citizenship arrangements. There are links to sites where you can obtain information about social security and pension payments, trade and investment advice, and find general information about Australia. To learn more about Australian foreign and trade policy, or our bilateral relationships with Greece, Bulgaria and Romania, to which the Embassy is accredited, you can explore the Department of Foreign Affairs and Trade website: www.dfat.gov.au. If you are an Australian citizen planning to travel overseas, check out the Smartraveller website.
Appointments for Passport and Notarial Services
If you need a passport or notarial service (such as witnessing a document) at the Embassy in Athens you must make an appointment here. The list of fees can be found here.
Visa, Citizenship or Customs enquiries
The Embassy is unable to provide assistance with citizenhsip and visa enquiries. For more information visit the Home Affairs website. To speak with an officer from the Department of Home Affairs, you will need to call the Global Service Centre (GSC) +61 2 6196 0196 from 9am - 5pm local time on weekdays.
What's New
New Smartraveller website
Smartraveller has the latest, authoritative travel advice so you can be informed and prepared about overseas travel. Subscribe to receive travel advice updates - by simply supplying your name and email address – straight to your inbox.
You can now also subscribe to the new SMS service - by supplying your mobile number – to receive critical alerts in the event of a crisis overseas.
In a crisis, Smartraveller will activate a crisis page on its website. It will make it easier for you or someone you know to contact the Australian Government if you need help. It will supplement the consular emergency hotline.
Visit www.smartraveller.gov.au to subscribe or connect with Smartraveller on Facebook and Twitter.

1 July 2019: New Work and Holiday arrangement between Australia and Greece commences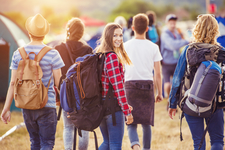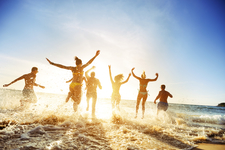 A new Work and Holiday arrangement with Greece came into effect on 1 July 2019, allowing more young people to explore, work and study in Australia. Young adults from Greece can apply for a subclass 462 Work and Holiday visa from this date.
Applications must be lodged online via ImmiAccount. Information about the subclass 462 Work and Holiday visa, and how to apply, can be found at https://immi.homeaffairs.gov.au/visas/getting-a-visa/visa-listing/work-holiday-462/first-work-holiday-462
All applications must include a Letter of Support from the Greek Government as well as evidence of meeting the English language, education, and financial requirements.
The Visa Application Charge must be paid at the time of lodgement.
The Australia-Greece Work and Holiday program has 500 places per program year (1 July to 30 June). Once 500 visas have been granted to Greek citizens, you will not be able to lodge an application until 1 July the following year.
Important information, including updates on when programs are complete, is available on the Australian Embassy Berlin website at http://germany.embassy.gov.au/beln/Visas_and_Migration.html.

Battle of Crete commemorations, Athens, 12 May 2019, and Crete, 15-21 May 2019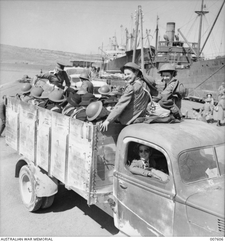 From 12 to 21 May 2019, the 78th Anniversary of the Battle of Crete will be marked with a series of commemorative services in Athens and in the regions of Rethymno and Chania. The Australian Embassy will be there to honour the memory of the Australian service men and women who helped defend Crete during WWII. The events are open to everyone. See program here (pdf).
ANZAC Day Commemoration in Athens 2019

The Australian Embassy in Athens will host the annual Anzac Day commemoration on Thursday 25 April at 11:00 am at the Phaleron Commonwealth War Cemetery.
Anzac Day is an important occasion to honour the sacrifice and courage of the original Anzacs and of all our servicemen and women who have given their lives in times of war.
The ceremony is open to the public, and all Australians and New Zealanders in Athens and friends of both countries are invited to attend.
Speech and presentation on Australia's approach to cervical cancer by the Deputy Head of Mission, Mr Andrea Biggi, at an awareness event held by the Hellenic Oncology Foundation on Thursday, 14 February 2019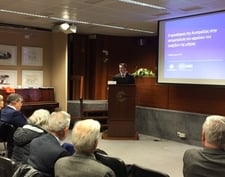 Speech on Australia's approach to cervical cancer in English (PDF) - Presentation in English (PDF)
Speech on Australia's approach to cervical cancer in Greek (PDF) - Presentation in Greek (PDF)