Please click here for more detailed advice on COVID-19 on Smartraveller
COVID-19 Notice
Embassy services
The Australian Embassy in Athens remains open. We are closely monitoring the COVID-19 outbreak, actively following the latest medical advice and official reports issued by the Greek authorities. During this constantly evolving situation, the safety of Australian citizens and our Embassy and Consular team is our highest priority. We ask that you keep up to date with the measures being implemented across Greece, Bulgaria and Romania, and most importantly, follow the advice of local authorities.
We remain committed to providing you with the very best service possible in the current circumstances.
Visiting the Embassy in Athens
In accordance with measures implemented for COVID-19, face masks are mandatory for all visitors entering the Embassy at 5 Hatziyianni Mexi street. You will be required to have your face mask on before you enter the building and while you are in all common areas and the elevators.
For Australians currently in Greece
If you need urgent consular or passport assistance please phone the Embassy directly on +302108704000. This number is open for calls 24 hours, 7 days a week, to ensure you are assisted. Please note that between 4pm and 8am (Central European time) there may be additional waiting times when the number is redirected to our call centre in Canberra.
If you are an Australian in Greece and wish to return to Australia, please refer to Smartraveller for updates by email or sms on the Greek travel advice.
For Australians currently in Bulgaria & Romania
Our Honorary Consuls in Bulgaria (Sofia) and Romania (Bucharest) are working remotely and may only be able to offer limited assistance.
If you need urgent consular or passport assistance please phone the Embassy in Athens directly on +302108704000. This number is open for calls 24 hours, 7 days a week to ensure you are assisted. Please note that between 4pm and 8am (Central European time) there may be additional waiting times when the number is redirected to our call centre in Canberra.
If you are an Australian with plans to depart Bulgaria or Romania, we encourage you to refer to the Smartraveller website to receive updates to the travel advice by email or sms for Bulgaria and Romania.
Welcome Message

Australian Embassy in Athens on Facebook

Australian Ambassador to Greece on Twitter
Welcome to the website of the Australian Embassy in Greece. Here you will find information on how to contact us, advice on the range of consular services available to Australian citizens, and information on visa and citizenship arrangements. There are links to sites where you can obtain information about social security and pension payments, trade and investment advice, and find general information about Australia. To learn more about Australian foreign and trade policy, or our bilateral relationships with Greece, Bulgaria and Romania, to which the Embassy is accredited, you can explore the Department of Foreign Affairs and Trade website: www.dfat.gov.au. If you are an Australian citizen planning to travel overseas, check out the Smartraveller website.
Appointments for Passport and Notarial Services
If you need a passport or notarial service (such as witnessing a document) at the Embassy in Athens you must make an appointment here. The list of fees can be found here.
Visa, Citizenship or Customs enquiries
The Embassy is unable to provide assistance with citizenhsip and visa enquiries. For more information visit the Home Affairs website. To speak with an officer from the Department of Home Affairs, you will need to call the Global Service Centre (GSC) +61 2 6196 0196 from 9am - 5pm local time on weekdays.
COVID-19 (Coronavirus): Travel Restrictions
From 9pm on 20 March 2020, only Australian citizens, residents and immediate family members can travel to Australia. Up to date information on Australia's response to COVID-19 and current travel restrictions, as well as exemptions, is available at https://www.homeaffairs.gov.au/news-media/current-alerts/novel-coronavirus.

What's New

Condolences for His Royal Highness The Duke of Edinburgh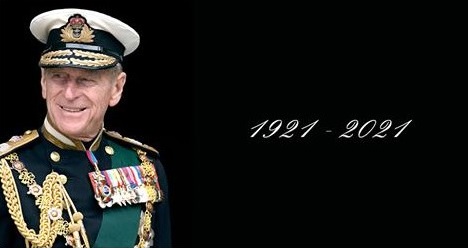 His Royal Highness The Duke of Edinburgh passed away on 9 April 2021. Australians overseas are welcome to leave a message of condolence on the Department of the Prime Minister and Cabinet online condolence page. Your condolence will be sent to Buckingham Palace and archived by the Commonwealth of Australia.

Greek Independence Day 2021
ANZAC DAY Commemorations 2020
The Australian Embassy in Athens would like to inform Australians, New Zealanders and friends of both countries in Greece that, this year, it will not hold the public annual Anzac Day Commemorative Service at the Phaleron Cemetery on 25 April. Ambassador Arthur Spyrou will attend the Phaleron Cemetery by himself to lay a wreath in honour of the service and sacrifice of the original Anzacs, and all our servicemen and women, who have served and offered their lives in conflicts.
The Embassy has taken this decision in accordance with the relevant regulations and advice issued by the Greek Government to contain the spread of COVID-19. We all have a role to play in the response to this pandemic.
While there will be no public Anzac Day Commemorative Service with official guests or any member of the public at the Phaleron Cemetery, the Embassy encourages members of the public who wish to mark Anzac Day to do so from home and to watch the Service at the Australian War Memorial. That Service will be live streamed online starting at 22.00 pm on 24 April (5.00 am AEST on 25 April). For further information on the live streaming please refer to the Australian War Memorial website (www.awm.gov.au/AnzacAtHome).
The Anzac Day Commemorations organised annually by the Regional Unit of Lemnos on the island of Lemnos, forward base of the Allies during the Gallipoli campaign, have also been cancelled. For further information please refer to the Regional Unit of Lemnos (www.lemnos.gr).
Public health and safety are our priority. We hope this pandemic is quickly over, so that we can all commemorate Anzac Day together in 2021.
Lest We Forget.

New Smartraveller website
Smartraveller has the latest, authoritative travel advice so you can be informed and prepared about overseas travel. Subscribe to receive travel advice updates - by simply supplying your name and email address – straight to your inbox.
You can now also subscribe to the new SMS service - by supplying your mobile number – to receive critical alerts in the event of a crisis overseas.
In a crisis, Smartraveller will activate a crisis page on its website. It will make it easier for you or someone you know to contact the Australian Government if you need help. It will supplement the consular emergency hotline.
Visit www.smartraveller.gov.au to subscribe or connect with Smartraveller on Facebook and Twitter.

1 July 2019: New Work and Holiday arrangement between Australia and Greece commences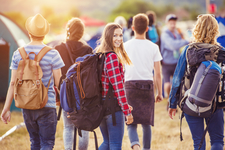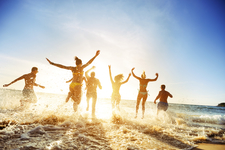 A new Work and Holiday arrangement with Greece came into effect on 1 July 2019, allowing more young people to explore, work and study in Australia. Young adults from Greece can apply for a subclass 462 Work and Holiday visa from this date.
Applications must be lodged online via ImmiAccount. Information about the subclass 462 Work and Holiday visa, and how to apply, can be found at https://immi.homeaffairs.gov.au/visas/getting-a-visa/visa-listing/work-holiday-462/first-work-holiday-462
All applications must include a Letter of Support from the Greek Government as well as evidence of meeting the English language, education, and financial requirements.
The Visa Application Charge must be paid at the time of lodgement.
The Australia-Greece Work and Holiday program has 500 places per program year (1 July to 30 June). Once 500 visas have been granted to Greek citizens, you will not be able to lodge an application until 1 July the following year.
Important information, including updates on when programs are complete, is available on the Australian Embassy Berlin website at http://germany.embassy.gov.au/beln/Visas_and_Migration.html.