Visas, Immigration and Citizenship
The Australian Embassy in Athens, Greece does not process visa or citizenship applications for Australia.
You should not book flights or make travel commitments until you have a visa to travel to Australia. The department will not be liable for any financial loss incurred by clients whose visa application was finalised later than expected or where an application is unsuccessful.
COVID-19 (Coronavirus): Travel Restrictions
From 9pm on 20 March 2020, only Australian citizens, residents and immediate family members can travel to Australia. Up to date information on Australia's response to COVID-19 and current travel restrictions, as well as exemptions, is available at https://www.homeaffairs.gov.au/news-media/current-alerts/novel-coronavirus.
What's new?
The Australian Government has announced it will enhance the way visa and citizenship services are delivered using the latest digital technologies. For more information visit the Department of Home Affairs' website.
1 July 2019: New Work and Holiday arrangement between Australia and Greece commences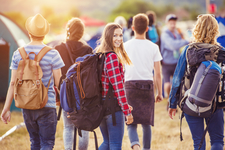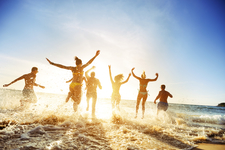 A new Work and Holiday arrangement with Greece came into effect on 1 July 2019, allowing more young people to explore, work and study in Australia. Young adults from Greece can apply for a subclass 462 Work and Holiday visa from this date.
Applications must be lodged online via ImmiAccount. Information about the subclass 462 Work and Holiday visa, and how to apply, can be found at https://immi.homeaffairs.gov.au/visas/getting-a-visa/visa-listing/work-holiday-462/first-work-holiday-462
All applications must include a Letter of Support from the Greek Government as well as evidence of meeting the English language, education, and financial requirements.
The Visa Application Charge must be paid at the time of lodgement.
The Australia-Greece Work and Holiday program has 500 places per program year (1 July to 30 June). Once 500 visas have been granted to Greek citizens, you will not be able to lodge an application until 1 July the following year.
Important information, including updates on when programs are complete, is available on the Australian Embassy Berlin website at http://germany.embassy.gov.au/beln/Visas_and_Migration.html.
Where can I find information on visas and citizenship
You can find detailed information in English about Australian visas and citizenship on the Department's main website at: www.homeaffairs.gov.au
This website contains comprehensive information about visa types, eligibility, forms and how to apply and pay for a visa. To help you find the information you need quickly, go to the "Find a visa" button at www.homeaffairs.gov.au to search for a visa that might be right for you.
Contact the Department of Home Affairs
The Australian Government Department of Home Affairs Europe Service Centre phone numbers are no longer in operation. Home Affairs have a new Global Service Centre (GSC) providing longer opening hours and shorter wait times. To speak with an officer from the Department of Home Affairs, you will need to call: +61 2 6196 0196 from 9am - 5pm local time on weekdays. For more information visit Home Affairs website or The Australian High Commission websites.
Comprehensive information on all visa and citizenship matters is available on www.homeaffairs.gov.au. You may wish to review the information there before contacting the department by phone.
How to apply for a visa
Applying online for an electronic visa
Greek, Bulgarian and Romanian citizens (amongst many other European nationals) are eligible to apply for online visas. Some of the most popular electronic visa types are listed below.
eVisitor
Electronic visa to visit Australia or for business visitor purposes for up to three months.
There is no charge for an eVisitor online application.
eVisitor (subclass 651)
Visitor e600 online
This visa lets you visit Australia for tourist or business purposes for up to three, six, or 12 months.
Visitor e600 online applications
Student visa online
Depending on your nationality, and type of study, you may be eligible to apply for a student visa online.
Student visa online applications
Lodging and completing your application electronically can save time and money and is the most popular application method for clients in Greece.
Applying using paper applications
If you are unable or ineligible to complete an electronic application, you can download visa application forms from the Department's website www.homeaffairs.gov.au .
How to pay for a visa
General information on fees and charges is available on the Department's website at http://www.homeaffairs.gov.au/Trav/Visa/Fees .
Paying in Australia for an applicant outside Australia
Visa application charges can also be paid at any office of the Department of Home Affairs in Australia. You should then attach the original receipt (or a copy) to your paper application.
Visa information
Citizenship information
Citizenship Wizard
This Wizard will give you information about what to do and how to apply for Australian citizenship.
Be aware and protect yourself from migration fraud
Keep yourself safe online by being aware of the ways people may try to take advantage of you or your situation. We also strongly urge anyone considering using the services of a migration website or agent to visit the DIBP website where consumer information is available:
Client Service Charter and Feedback
We value all compliments, complaints and suggestions. Your feedback helps us to improve the quality of our information, products and services. We seek client feedback in a number of ways, including client satisfaction surveys and direct feedback from clients.