What's New - Νέα
ANZAC DAY Commemorations 2020
The Australian Embassy in Athens would like to inform Australians, New Zealanders and friends of both countries in Greece that, this year, it will not hold the public annual Anzac Day Commemorative Service at the Phaleron Cemetery on 25 April. Ambassador Arthur Spyrou will attend the Phaleron Cemetery by himself to lay a wreath in honour of the service and sacrifice of the original Anzacs, and all our servicemen and women, who have served and offered their lives in conflicts.
The Embassy has taken this decision in accordance with the relevant regulations and advice issued by the Greek Government to contain the spread of COVID-19. We all have a role to play in the response to this pandemic.
While there will be no public Anzac Day Commemorative Service with official guests or any member of the public at the Phaleron Cemetery, the Embassy encourages members of the public who wish to mark Anzac Day to do so from home and to watch the Service at the Australian War Memorial. That Service will be live streamed online starting at 22.00 pm on 24 April (5.00 am AEST on 25 April). For further information on the live streaming please refer to the Australian War Memorial website (www.awm.gov.au/AnzacAtHome).
The Anzac Day Commemorations organised annually by the Regional Unit of Lemnos on the island of Lemnos, forward base of the Allies during the Gallipoli campaign, have also been cancelled. For further information please refer to the Regional Unit of Lemnos (www.lemnos.gr).
Public health and safety are our priority. We hope this pandemic is quickly over, so that we can all commemorate Anzac Day together in 2021.
Lest We Forget.
Battle of Crete commemorations, Athens, 12 May 2019, and Crete, 15-21 May 2019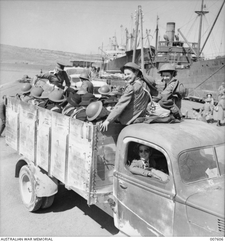 From 12 to 21 May 2019, the 78th Anniversary of the Battle of Crete will be marked with a series of commemorative services in Athens and in the regions of Rethymno and Chania. The Australian Embassy will be there to honour the memory of the Australian service men and women who helped defend Crete during WWII. The events are open to everyone. See program here (pdf).
ANZAC Day Commemoration in Athens 2019

The Australian Embassy in Athens will host the annual Anzac Day commemoration on Thursday 25 April at 11:00 am at the Phaleron Commonwealth War Cemetery.
Anzac Day is an important occasion to honour the sacrifice and courage of the original Anzacs and of all our servicemen and women who have given their lives in times of war.
The ceremony is open to the public, and all Australians and New Zealanders in Athens and friends of both countries are invited to attend.
Speech and presentation on Australia's approach to cervical cancer by the Deputy Head of Mission, Mr Andrea Biggi, at an awareness event held by the Hellenic Oncology Foundation on Thursday, 14 February 2019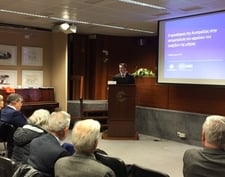 Speech on Australia's approach to cervical cancer in English (PDF) - Presentation in English (PDF)
Speech on Australia's approach to cervical cancer in Greek (PDF) - Presentation in Greek (PDF)